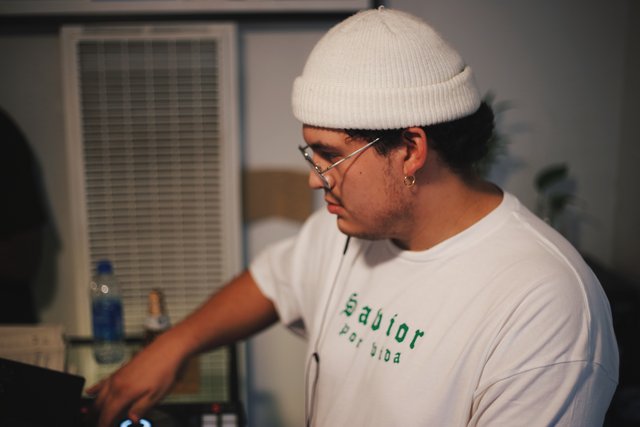 NAME:
Andy Guerra
AGE: 22
WHAT DO YOU DO?
I'm a Dj and hip hop producer
WHERE DID YOU GROW UP?
I grew up in Reno, Nevada.
WHERE DO YOU LIVE NOW?
I live in Reno, same block same hood.
WHEN DID YOUR PATH AS A CREATIVE START?
In the early days, around my 9 years, I was able to learn how to play bass and drums through the church's band who needed players. I got my basic understanding of music composition being in the Church's band. When I was in middle school, I started distancing myself from the church and around the same time I would begin following around my cousin who was a Dj at Latin parties. I would help set up and even take over the set a few times. This experience pushed me into a whole new world of digital manipulation and production of music.
WHAT IS THE MOST REWARDING PART ABOUT DOING WHAT YOU DO?
The most rewarding part about making beats or Djing is being able to see the reaction of a crowd. Just seeing people get down to my own art or my Dj selections is very reaffirming.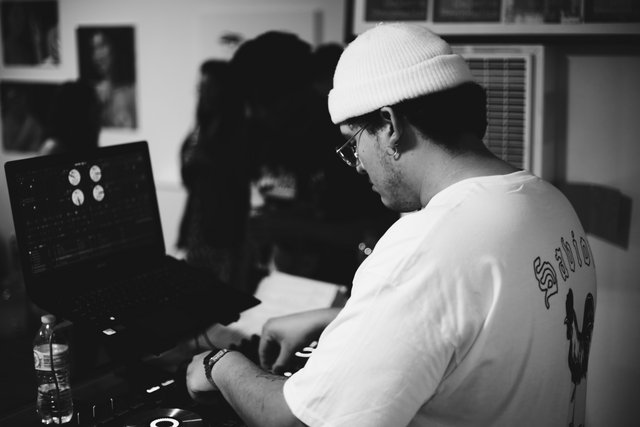 WHAT KEEPS YOUR CREATIVITY FLOWING?
This is something I struggle with a lot personally and I am trying to figure out. To me it seems like I can spend months without having that creative energy but out of nowhere I'll spend a couple weeks just glued to my seat making art. Just whatever feels right, because forcing it waters down the soul behind the art.
WHAT IS THE HARDEST PIECE OF CRITICISM YOU HAVE EVER RECEIVED? HOW DID THAT CHANGE YOU?
Here in Reno we have the Speakeasy beat battles. I remember my first time going to compete and losing in the first round. One of the judges basically said I have the ear to produce but that I needed to match that with technical abilities to clean up my sound.  Ever since then I've made a big effort to focus on the overall quality of the product I create.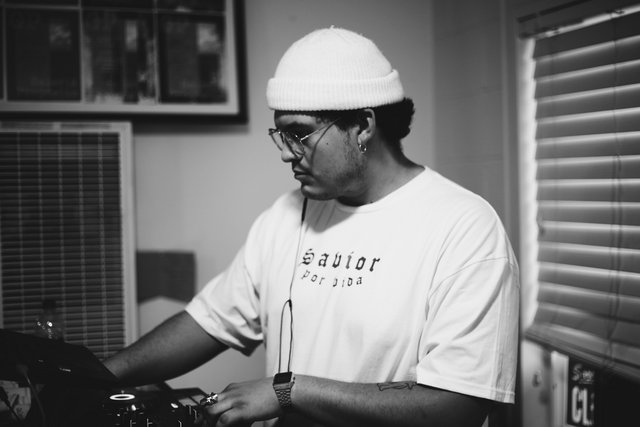 WHAT KINDS OF THINGS DO YOU WANT TO SEE MORE OF IN THE WORLD? LESS OF?
To be perfectly honest I like the freedom the internet has given people to pick up hobbies and passions without needing to spend time and money going to a formal institution to learn it or be accepted. I think we need more information and knowledge of our crafts spread on the Internet. It needs to be made accessible so more poor kids can get in on expressing themselves and being encouraged to create.


WHAT DO YOU LIKE TO SPEND YOUR MONEY ON? 
I'm kinda reckless with my cash because I don't hold much importance to it. Besides necessities, most of my money goes towards buying weed, books, and records. Probably the thrift store too whenever I check it out lol.
@dadswax

The Savior Blog is an active attempt in creating a space in which we shape dialogue around visual culture, including all of its moving and evolving parts. Just like any Savior design that you may see, it has gone through many changes; from its conception to the execution this blog will do the same. By building a community of creatives we can tell stories from a global perspective of not only Savior as a brand but by giving recognition to those we align with who do the same.




This series of blog posts explores different interviews. These interviews are recognizing those outside of our local area that have a passion to create like us. These creatives range from photographers to other clothing brand owners, each with their own strengths and differences. With intentionality, we strive to bring each of these stories together in order to create something meaningful.